A Trusted Scrap Yard Near Me For Old Cars For Sale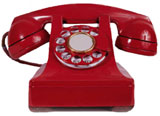 We buy used cars and offer free towing for the ones that don't run
Junk cars for sale at best prices that you won't be able to refuse
Sell your old van, truck, sedan, or hatchback in any condition
Kelly Junkyards offers the most competitive rates on the market for junk cars across the region. We offer the highest value because we are the original cash for car shop. Our transparent prices are based on the price of scrap metal, age, make, model, current condition, and more. We use a fair cash for car computation to determine the best price for your junk car.
Sell Car for Scrap in Your Area
Do you have an old, damaged or junk car that needs selling? Do you think you won't get cash for car near me because it is not in running condition? Kelly Junkyards makes it easy to sell cars, whether running or not. We are a family owned and managed business that offers the maximum payment for all types of used cars. If you have old cars for sale, then we are ready to make an offer you won't be able to refuse.
There are several ways you can sell a scrap car. You can post a for sale sign, take it to auto scrap yards near me or you can call Kelly Junkyards. These are a few ways we can make it easy for you to get rid of your junker:
Give you a free quote right now without any conditions or obligations
We will pick up or tow the vehicle from any location of your choice at a time convenient to you
We will make payments on or before the committed time
We don't need the old vehicle to be spruced up. We pick up junk cars in an as-is condition
That's it! It doesn't get easier than this. Now, would you rather give us a call and get exceptional service from our skilled and courteous staff or risk with an unknown scrap yard near me?
Get a Quote Today from a Reliable Car Scrap Yard Near Me
Where junk cars are concerned sellers usually just want maximum value for money. What if we told you that we could help maximize the amount you get? You don't just make money when you deal with Kelly Junkyards, you also save money. First, as a leading car scrap yard, we offer to purchase your vehicle for max cash. Second, we don't want you to pay anything towards towing or pick-up. We will take care of it for free.
If you visit a scrap yard near me, you may need to pay for the vehicle to be towed. You may be asked to make a few repairs as well. You don't need to worry about all that with us. We will accept your junk car in an as-is condition with free towing or pick-up. Plus, we don't delay in giving you the money. This means you can always invest the money and start earning interests on it. Now, isn't that a great way of making your junk car pay for the new one.
Sell Used Car to a Top Auto Scrap Yard Near Me
Do you want your junk car gone right away? Are you unable to find a decent scrap yard near me? Your worry ends now because Kelly Junkyards is here. We will take care of that junk car in no time at all. We offer fast and efficient pickup in most areas. Our extensive network runs across multiple cities and states.
Our scrap yards are near you and we can come and pick up your old vehicle quickly. You don't need to worry about anything. For your convenience, we will pick up your vehicle at a time and date suitable to you. Need to step out for groceries? Don't worry! If we do visit, we will wait for you to come back. You don't need to bother about waiting interminably for us to arrive. And it gets better! Did we mention that you don't need to pay anything for the pick-up?
Even if the vehicle you want to sell doesn't run, we will still pick it up for free. We will bring our own towing equipment and haul away your car. You don't have to be concerned about anything besides counting the money that we hand over to you. Don't waste any more time looking for places that advertise old cars for sale. Get in touch with our car scrap yard today. We are just a call away. You can also use our online form to know what your vehicle is worth.
Frequently Asked Question
When can you pick up my car?
We usually pick up cars on the same day or the next day, depending on your location and the time when the request is placed. Give us a call right now and we will do our best to be there at your doorstep as soon as possible.
Will I be paid in cash or by check?
Depending on where you are based, you may be able to choose whether you want to be paid in cash or check. Customers trust us for timely and prompt payments. However, if you are concerned about receiving payment in cash, you can opt for getting paid by check. Kelly Junkyards fully assures all payments. We will ensure that you are paid the full amount that has been agreed with you. No questions asked!
How much is my junk car worth?
You can know the value of your used car by using our online form or giving us a call. We use an advanced pricing system for determining the value of a car. Factors involved include make, model, year, and current condition of the vehicle. We also take into account the value of scrap metal to give you a better rate.
I want to sell a junk car that doesn't run anymore. How do I sell it quickly?
The best way to sell a used car is to get in touch with Kelly Junkyards. It doesn't matter whether your car runs or not! We want it and we are ready to give you top dollar for it.
Choose Our Trusted Scrap Yards if You Wish to Sell Car for Scrap
Kelly Junkyards offers the maximum value for junk cars for sale. We are a family owned and run company that always honors the quoted price and protects the customer's interests. Call us on 877-345-3559 or fill out this online form if you want to know how much your cars for sale may be worth.