How Do I Get Cash for My Junk Car in Detroit?
If you're wondering, "How Do I Get Cash for My Junk Car in Detroit?" Kelly's Junkyards is the best answer! Whether your vehicle is a rusty relic waiting to be scrapped or an old broken-down car with metal worth salvaging, dealing with a dead car can be a drag. Fortunately, with us, you don't have to keep your clunker taking up space in your driveway any longer than you'd like. So, read on to learn how to turn that car that won't run into cold hard cash!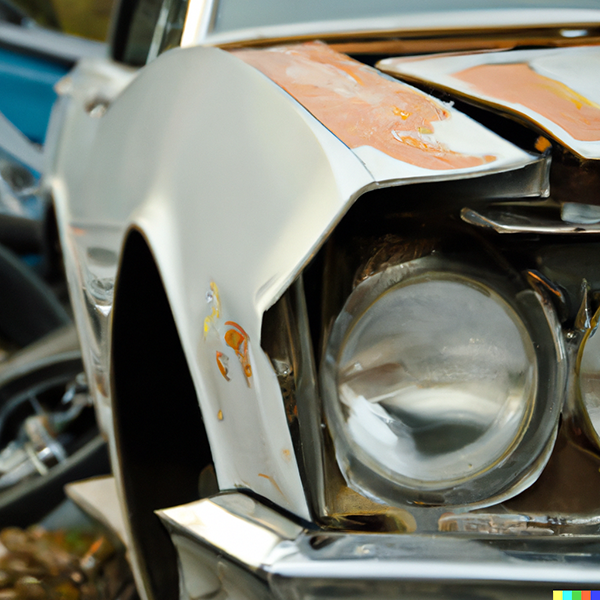 Steps to Get Cash for a Junk Car in Detroit
Getting cash for a junk car in Detroit, MI can be a relatively simple task. However, it's essential for owners to understand the process to ensure a smooth transaction and avoid potential pitfalls. Before selling your junk car, you should consider the following tips to receive the most benefit possible:
-Assess the current value of your vehicle: Consider factors such as mileage, model, year manufactured, condition, and demand for car parts. There are several online tools that can be useful to determine the market value of your junk vehicle. Although these estimators cannot guarantee exact values for a clunker, they can help you spot the worth of your car and act as a guide when deciding how much to ask potential junk car buyers.
-Find a buyer: You can contact local buyers in Detroit to ask them how much they would offer for your car. But make sure they're reputable and offer fair prices.
-Gather all relevant documents required: These documents may include the title, registration, and other ownership-related items. It's necessary to have them on hand to present at the time of the sale.
Now that you know the steps to turn your junk car into cash in your area, you may still be wondering what is the best option to sell your clunker. Therefore, in the following section, we'll answer this question to help you make the smartest decision.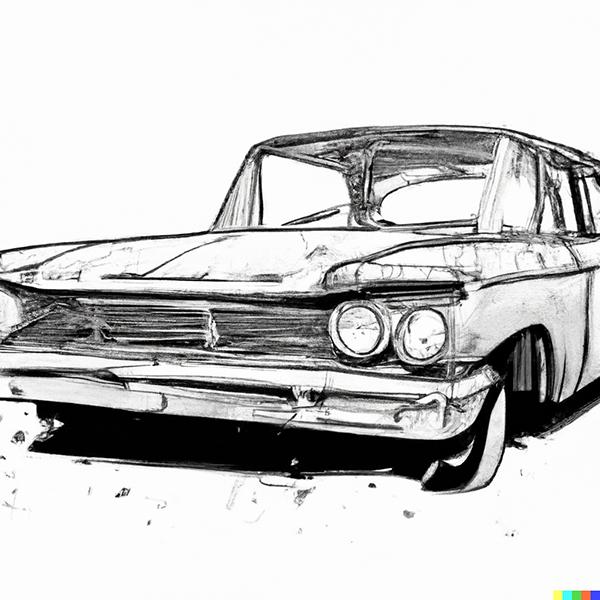 The Best Option to Sell Your Junk Car
When it comes to selling your junk car in Detroit, there are several options for getting rid of it. However, most of them require investing time and money, making the process of selling your junk car a time-consuming and complicated experience. But Kelly's Junkyards has everything covered. Our cash-for-junk-cars company streamlines the entire process for an efficient and stress-free transaction. Let's take a look at some of the advantages we provide:
We buy your junk vehicle 'as-is':
Our business offers top dollar for all cars, trucks, SUVs, or vans, regardless of their condition, even cars that have been wrecked in automobile accidents or severely damaged. Therefore, you don't have to worry about spending money on any repairs, we want your clunker 'as-is'.
Reliable service:
We've been junk car buyers for over a decade. So, you can rely on our wide experience and solid reputation.
Free towing:
You don't need to arrange payment and pick-up of your car; our company provides towing services free of charge. If you call us early enough, our driver will pick up your vehicle the same day at your preferred location.
Simple process:
Our experienced team of professionals makes selling your car quick and easy. We've designed an efficient process that will save you time and money. You only have to request a free quote, schedule pickup, and then you'll receive your cash. As easy as it sounds, getting rid of your clunker is very simple with our junk car removal services.
Having answered the question "How do I get cash for my junk car in Detroit?", it's time to learn about the legal obligations associated with such a transaction. To make selling your junk car a legal and hassle-free process.
Legal Requirements to Sell Your Junk Car in Detroit
Selling your junk car in Detroit requires obtaining certain documentation beforehand. While the exact steps in the process may vary slightly depending on the means you choose to sell your vehicle, there are a few general requirements to keep in mind:
Check if you have the title to your car: Depending on your situation, you may have never received the title to your car or you may have lost the original title. If this is the case, contact the Michigan Secretary of State's Office for assistance in obtaining a duplicate title and getting more information.
Make sure you have proof that there are no outstanding liens on the car: If there are any liens or unresolved debts related to the automobile, these must be paid off before the transfer of ownership can take place. It's recommended to obtain written confirmation from all lienholders that all debts have been cleared. You should also plan to fill out an application form called a 70A—Notice of Transfer and Release of Liability when transferring the ownership of your vehicle.
By adhering to these requirements, you can navigate the process with confidence, avoiding potential legal pitfalls and ensuring the sale is conducted in accordance with the city's regulations. Our business goal is to assist our customers throughout the process, so if you have any questions about the paperwork or anything else, don't hesitate to call us.
FAQs about How Do I Get Cash for My Junk Car in Detroit
Is there any way to get cash for my junk car in Detroit quickly?
Of course! At Kelly's Junkyards, we're dedicated to helping people in any location quickly get rid of their junk vehicles. We have a simple and fast system:1. Request a free no-obligation quote, 2. Schedule pickup and 3. Rejoice as we hand you the cash payment on the spot. With us, you can make money from your old vehicle without complications.
What are the common mistakes to avoid when selling a junk car?
Two of the common mistakes are: failing to assess the real value of your junk car and not gathering the necessary documentation. To avoid these things and increase your chances of getting a good deal with scrap car buyers, you must determine a fair price for your clunker, considering factors such as model, age, market demand, the car's condition, and salvageable parts and make sure you have your vehicle's title, maintenance records, or any relevant transfer forms, in order to avoid unnecessary hassles.
Facts about Getting Cash for Junk Cars in Detroit
The average price of a junk car in Detroit is between $100 - $500.
The median weight of a junk car in Detroit is 2,500 lbs.
Over 90% of the junk cars in Detroit are recycled.
The average mileage of a junk car in Detroit, MI is 150,000 miles.
Get Top Dollar for Your Junk Car in Detroit with Kelly's Junkyards
If you're asking yourself, "How can I get money for my junk car in Detroit?" Kelly's Junkyards is the solution! We offer a lucrative and hassle-free way for people looking to sell their junk cars in Detroit. So, no matter what type of car you have (a simple car, truck, SUV, or van), our team will provide you with a fair and competitive cash offer. Contact our team and get rid of your clunker now!

Kellys Junkyards 3011 W Grand Blvd Ste C30 Office 48 Detroit MI 48202