Get Cash For Cars At Car Buying Guys Junk Yards Because We Pay You More...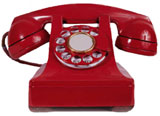 Call in the next 3 minutes and get paid the MOST cash for your car today...
We guarantee it, all vehicles, any condition, any location ACROSS THE USA!
We pay cash on the spot for all cars, trucks, SUVs and vans...
From Alabama To Wyoming, We Buy ALL CARS!
So call us today, get a quote, we'll pay you the most cash - We'll tow for free with no hidden fees and best of all we'll pay you CASH right on the spot...
We offer prompt, professional, polite service and pay top dollar for all vehicles in any condition. We serve every state in the country and likely have a location near you, ready to pay cash for cars - today...
We're one of the oldest and most respected - And the REAL "cash for my car" dealer.
We're a national company with car buyers in every city in the United States.
We buy Thousands of cars across the country every month and your car could be sold in just minutes from now.
Call Us Right Now And Get An INSTANT OFFER With Service That Simply Can't Be Beat!

Sell Your Damaged Or Used Car For The Best Price
Sell your car to Kelly Junkyards if you want the following benefits:
Assured offer with a highly competitive quote
No going back on commitment or last-minute surprises
Free pick-ups and towing
Hassle free and no obligation offers
We are the original cash for junk cars buyers
Kelly Junkyards offers check or cash for truck, cars, vans, and any other vehicle. We exist to serve you and make it easier for you to get rid of that junk. We like to operate quickly and methodically. You don't need to make time consuming visits to a car junkyard just to get rid of your vehicle. You don't need to deal with annoying tire-kickers that never offer a good rate.
You never need to search for a "junkyard near me" with Kelly Junkyards offering the best price and payment by check or cash for cars in your area. In fact, we have the most extensive network of local junk yards that allows us to offer free pick up and the most cash for used and damaged vehicles.
Get Your Free Estimate from a Dependable Junk Car Buyer
Do you want to get rid of your junk car or gently used vehicle for a really good price? The team at Kelly Junkyards is right here to serve you. We will offer you a free estimate that is non-obligatory so you know exactly how much your truck, car or van is worth. You can continue to deal with us if you like the price point or you can search for another "auto junkyard near me." However, we are confident that we can offer you the best quotes in your area.
The trust of thousands of junk car sellers makes us one of the most recommended truck junk yards in the city. In fact, most of our business come from recommendations made by our customers to their friends and family. If you are planning on selling your old vehicle to the first semi-truck junk yard that comes along, think again!
We can pay you a fair price for your vehicle, no matter whether it is broken or in a running condition. We use a transparent system for determining the best price of a junk vehicle. These are a few things that we take into account:
Make, model, year and trim
Mileage
Present condition
Current market value for the vehicle
You don't need to worry about getting a quote that is revoked or lowered later on. Also, you don't need to worry about paying us anything for the quote. Our quotes are free and come with absolutely no obligations. If you don't like our rates, you can always walk away.
How To Sell Your Used or Damaged Car Easily with Us
At Kelly Junkyards we want to make your car selling experience as easy as possible. You shouldn't have to break your back trying to sell a used vehicle. Now, you can either keep searching for "car junkyard near me" or you can quickly get a quote by clicking on the link below. You can also call 877-345-3559 to speak to someone.
These are the steps for getting a quote from Kelly Junkyards:
Call us or use our online quote to get a 'sell my van' or 'sell my truck' quote. This quote will be assessed on the current condition and type of your vehicle. We promise never to renege on our quote. You can trust us since we are a family owned and run company.
The next step is to let us know a convenient pick-up time. We offer free junk cars pick up across the region. No matter where you are based, we can pick up your car in the shortest possible time frame. In fact, we always try for same day pick-ups if possible. You could have money quickly in your pocket or in your bank account if you get your quote right now and finalize your junk car sale.
We will come to your location at a time convenient to you. You don't need to take the vehicle to any junkyard. All you need to do is keep the car title and keys handy. You don't need to clean the vehicle or spruce it up in any condition. Whether you have a partially used vehicle or you are looking for junk car removal, we promise to offer the best possible rates.
If you are looking for "auto junkyards near me," we suggest that you give us a call right away. We will provide you a free, no-obligation, and hard to resist quote right now for your junk car for sale.
Junk My Car For Cash Quickly
If you truly value your hard-earned money, you don't want to keep holding on to that junk vehicle longer than you should. Kelly Junkyards is the dependable buyer you need if you are too busy to be searching for "junk car removal near me".
In general, there are a lot of expenses associated with an owned vehicle even if it is meant for salvage. For instance, you are paying for its parking even if it is just sitting in your front yard. You could be using that space for something better. Your neighbors probably don't appreciate the eyesore in the driveway either.
Give us a call if you want to get the maximum value by check or cash for your junk vehicle. We accept all makes and models in any condition. You can give us a call or go the old way of placing a "mini vans for sale" sign in your van. The easier option is to just get in touch with us. You don't need to be worried about us short-selling. We don't make lowball offers. We like to offer an amount our customers find hard to walk away from. That's how we have earned our reputation for being the best place to sell my truck for cash in town.
Frequently Asked Questions
How much will I get for my car?
Kelly Junkyards tries to offer the best rates for all types of vehicles - trucks, vans, SUVs, sedans, hatchbacks and others. We are the original auto junkyards offering cash for cars in the United States. You can be rest assured that the value you get would be worth your vehicle.
When can I get paid for my junk car?
We provide quick payments unlike many other cash for car buyers. You don't need to chase us to get your rightful money. We will send your check or pay cash as per our agreement with you. You will have the money you need in your pocket or in your bank account at the committed time. Give us a call to find out more.
Can I get paid in cash?
You can choose between getting paid in cash and check, depending on your location. You can be sure that the payment will be made to you on time according to what we commit to you at the time of sale. It is as simple as that.
My truck doesn't have an engine. Will you buy it?
Kelly Junkyards purchases all types of cars in all conditions. You don't need to worry if your truck doesn't have an engine or can give Chucky a run for his money. With us on your team, you never have to search for "truck junk yards near me" again. We promise to make you an offer you would find very difficult to refuse.
We Pay Handsomely For Any Junk or Used Car
It doesn't matter whether your car is a true rusted piece of junk or gently used. We want it and we are ready to offer top dollar for it. You don't need to come to us. We will come to you at a time convenient to you. Kelly Junkyards is a family owned and managed business. We are the original cash for cars company in the United States. When we offer a price, we honor it. Get in touch with us today if you want to get rid of your junk car and get outstanding customer service.
Do you want to know what your junk car is worth right now? Call us on 877-345-3559 or complete our online form.